ABOUT MOCO COFFEE
Founded by two friends in 2019, MoCo Coffee started as an eco-conscious mobile coffee cart. While on this journey, we discovered our curiosity and passion for beans, blends and roasting, working with responsibly-sourced beans grown around the world, and in South Africa. We have created our own special blends. After tons of research, tastings and testing we've come up with flavours that are unique to MoCo.
COFFEE BEANS, ROASTED TO ORDER
We pride ourselves in being owner operated, artisanal coffee roasters. This means we only roast in small batches to order. This means you are guaranteed only the freshest, finest coffee – either as beans, or ground to your preference.
We continually source new & our favourite, single-origin 100% Arabica beans to create our distinctive and exclusive MoCo Blends.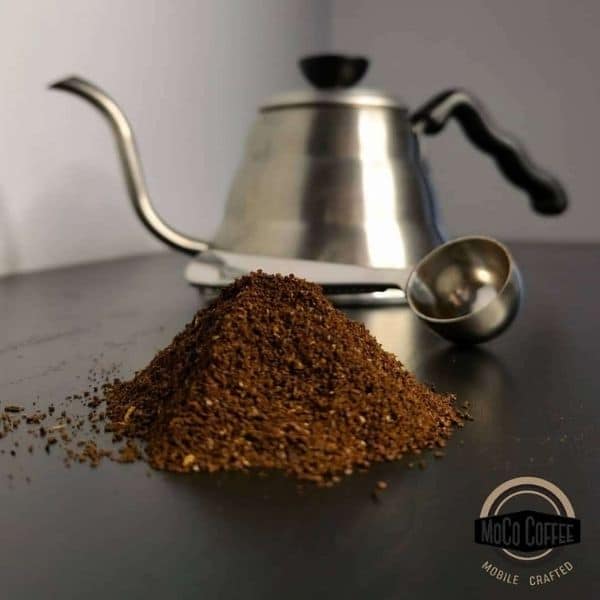 PERSONALISED COFFEE TASTINGS
We offer virtual or in-person coffee tastings, for individuals and corporates.
The 1 hour coffee tasting masterclass includes:
MoCo Coffee Tasting Kit
An Introduction to Coffee
Cupping – A How-To
Tasting 3 of our MoCo Coffees
There are 3 Options for Tasting Packages available.
We believe in sustainability and our role as stewards of our natural environment.
This means that we go above and beyond sourcing products and suppliers that support our mission: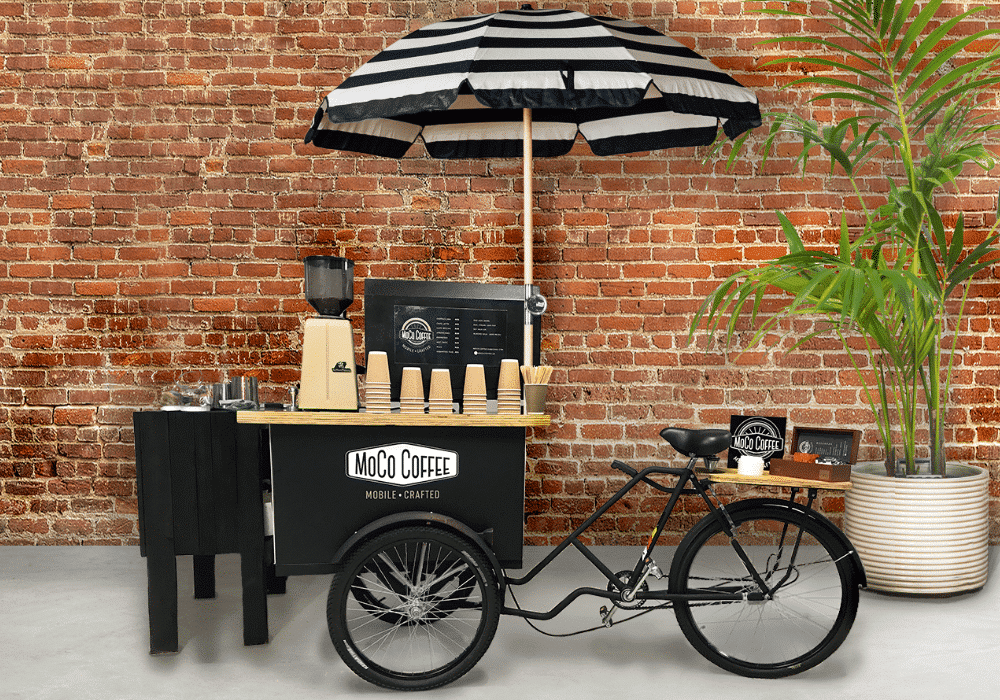 THE PERFECT OFFICE CAFE
Space constraints? No Problem!
With our modular bike design, we fit into and serve from just about any space you have. You can now offer your staff a high-end barista coffee café at your office. Our vintage coffee bikes are completely mobile, self-sufficient and trendy. We're also scalable to suit your space, your numbers and your budget.
CONTACT US
If you would like to:
Book our pop-up coffee service at your offices

Book us for your next event

Buy our coffee  (beans, or ground)
Please drop us a note! We'd love to hear from you.